We are a private athletic training/performance facility located in Papillion, NE. We serve those athletes dedicated to excellence in physical preparation. Through our decade of experience, education, application, and success, we've helped hundreds of athletes reach their highest athletic potential by improving power, speed, strength, and mobility. We specialize in lower body power, specifically vertical jump and complement this with increases in speed and strength. We are committed to excellence in developing athletic performance and serve all those who strive to be the best.
Read More
Who Do We Work With?
As a semi-private training facility we work with those commited to the jounrey of excellence. We specilaize in power and speed development for athletes seeking enhancements in vertical jump and sprinting abilities. Over the last decade we have worked with youth to professional athletes accquiring experience and expertise to best develop each athlete based on individual needs to reach their highest potential. 
How Do We Train?
While many programs emphasize strength to seek increases in athletic ability, we have realized this falls drastically short of actually developing athletes for sport. Our approach relies on a unique combination of several training elements to enhance muscular power and speed as these display a higher transference to sport. As athletes have increasing demands of skill work required for sport, our system allows us to manage fatigue and while continually developing power and speed, allowing for uninterrupted skill acquisition for sport. If you're thinking "but isn't strength important for athletes and injury reduction?", yes and by training power and speed appropriately we are able to increase strength without the soreness and fatigue seen in many practices. Imagine a healthier, faster, more explosive athlete without soreness and has energy to perform in practice and sport at the highest levels. This is the outcome for all our athletes.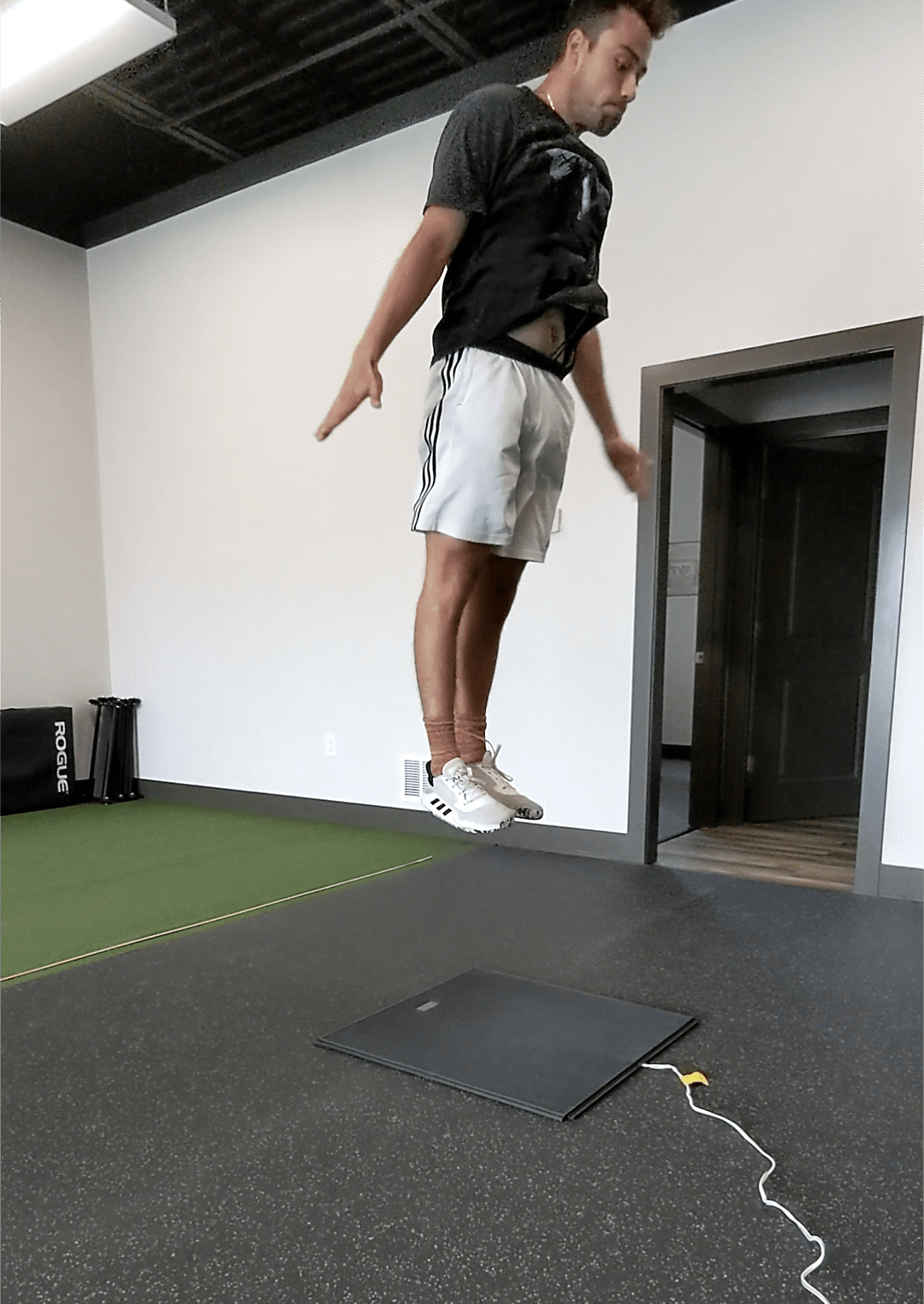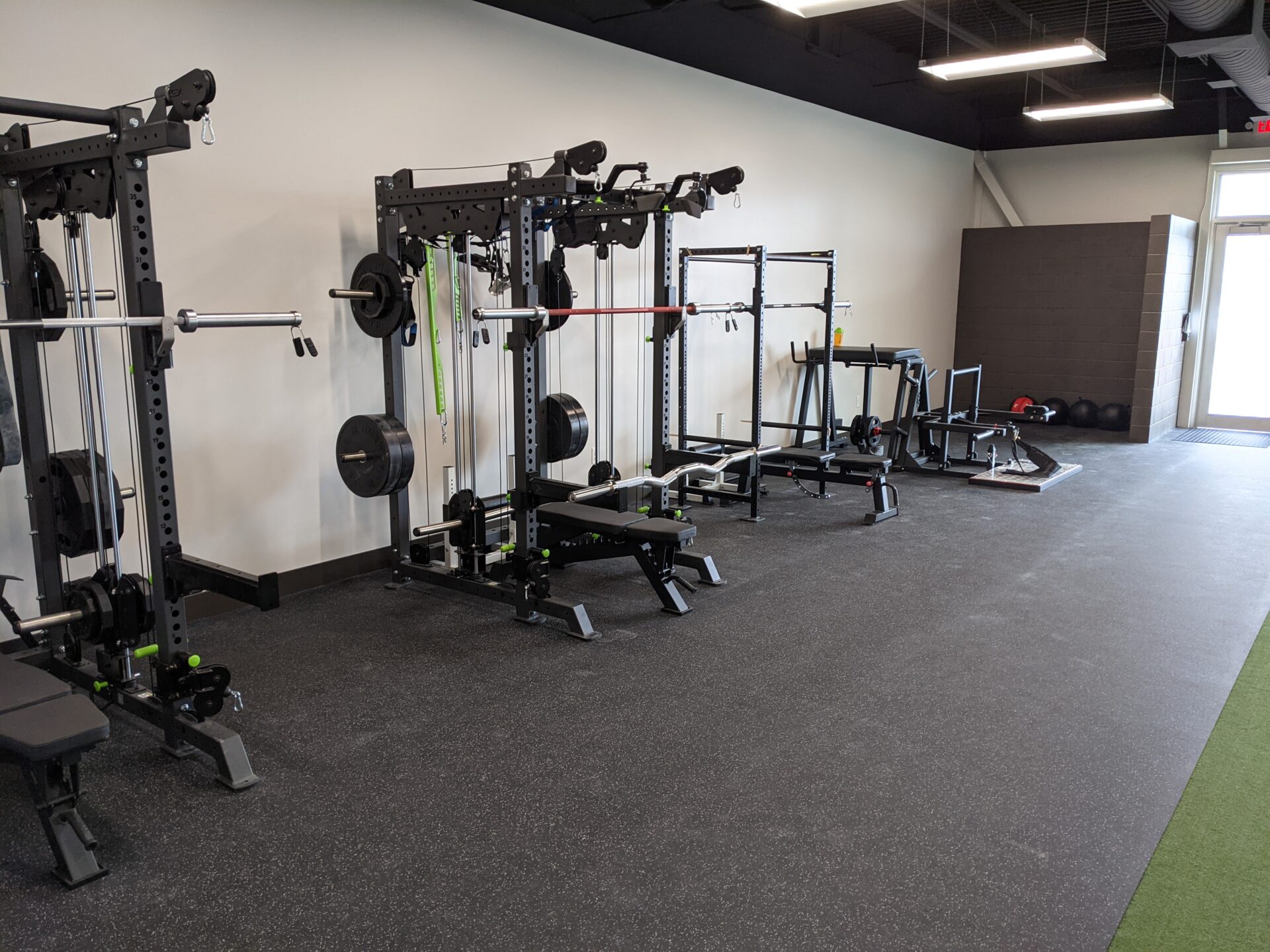 Health Drives Performance
Vision
Developing excellence in athletic performance.
Mission
We serve those committed to the journey of excellence through a community of success and confidence. By concentrating on  individual needs, we confidently  develop and maximize physical and  mental abilities boosting each client into success on their journey of excellence.
Personal Fitness Training Services in Papillion, NE
We offer personalized services specific to developing individual athletic needs and goals. Our system is built to increase your capacity to perform allowing you to achieve your highest potential.
Previous Clientele
– High School Athletes
– Collegiate Athletes 
– Professional Athletes
– World Record Powerlifter
– Fortune 500 Executives 
– High Performing Entrepreneurs                                                                          
Training Options:
– 1 on 1 Personal Training
– Athletic Semi-Private Training 
– Hybrid Training (Remote)
– Consulting
Testing is based on a needs analysis involving strength, power, speed, agility, body fat, and physiological biomarkers.
Assessments are selected to measure specific goals and are performed after 4-8 week training blocks.
Program are designed and individually built to target the needs of each client.
Our Experience
– 10 years of physical preparation (Collegiate and Private)
– Masters of Kinesiology 
– 5 International/National Peer Reviewed Publications in Strength and Conditioning 
– NSCA CSCS*D, RSCC
– A track record and network of excellence, commitment, and results in physical preparation 
Marc Tangeman is the Owner and Director of Strength and Conditioning at Tangeman Training Systems. Marc is a Certified Strength and Conditioning Coach with almost a decade of successful experience in training athletes and adults. Marc graduated from Gross Catholic High School in 2012 and then earned his bachelor's degree in Nutrition, Exercise, and Health Science from the University of Nebraska Lincoln in 2017. In the spring of 2022 he earned his master's degree in Kinesiology from the College of Saint Mary while writing, assisting, and performing research in sport and tactical strength and conditioning.
While at The University of Nebraska Lincoln he worked in several roles as the leading sports performance and sports nutrition intern. After college, he took on the position of Director of Sports Performance at Going Vertical Athletic Training Center. In March of 2021 Tangeman Training Systems was opened. In addition to owning Tangeman Training Systems, Marc is currently the Head Strength and Conditioning Coach at the College of Saint Mary and has a publications in the following:
– Journal of Science and Medicine in Sport
– TSAC Report
– NSCA Coach
His certifications include: NSCA-CSCS*D; RSCC, PRI Integration for Fitness and Movement, Functional Range Conditioning Mobility Specialist, and American Red Cross CPR/AED.
Marc currently resides in Papillion, NE with his wife, Meredith, and two young children. 
A strong believer that an individuals health drives performance, Marc is proud to offer top of the line training and education to improve the lives of others.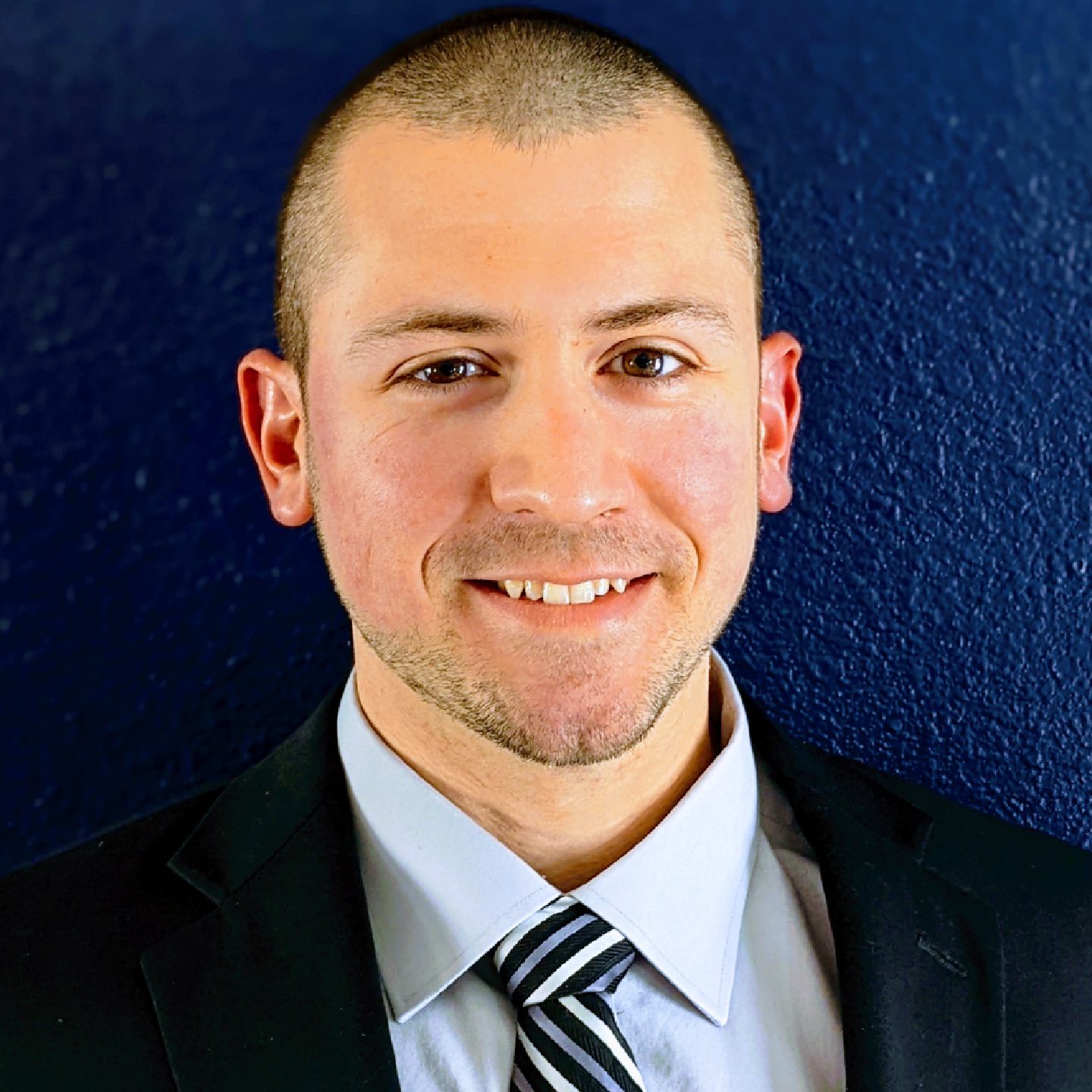 My 16 year old son started 6 weeks ago and WOW the difference is crazy (not only physically but mentally). He is stronger and his confidence has increased tremendously. Highly recommend Marc! He really knows what he is doing! Im so glad I made this investment for my kiddo!!!!!
TTS is the real deal! Marc gives individualized workout regimens for your specific needs. Doesn't matter if your a teenager looking to maximize performance or someone in your golden years trying to stay healthy!
After having my 10yo on the football field, it has become VERY evident that the money spent was WELL WORTH the outcome! My son is faster, breaks through the offensive line quickly to reach the QB and is strong and sturdy on the offensive line so as not to let anyone through. His strength, agility, and speed really improved SIGNIFICANTLY and it shows both on the field and in his confidence off the field. Again, thank you Marc for all you do!
Read More
I placed my 10yo in training with Marc to improve his speed, strength, and agility for football season. He made gains in all of those areas, but I think the biggest gain was in the confidence boost he got from working with staff who encouraged him to work hard and push himself. My son stated that he enjoyed going to training because he liked the encouragement he got. I must, also, comment on the professionalism and the timeliness of communication, which was excellent during the 3 months my son was in training. I never felt worried or uncomfortable with my son being there, as it appeared that staff was always using good safety practices. It was well worth the money and we will be back next Spring for more training.
I am a 63 year young female and I was seeking weight bearing exercises for Osteopenia. Marc not only helped me accomplish that, but I have noticed a significant improvement in my ability to perform daily activities; I have gained strength as well as flexibility. Marc is professional, knowledgeable, and is passionate about his work. Tangeman Training Systems is exactly what I was looking for! I highly recommend!!
I am a 56-year-old emergency room physician who has always enjoyed working out. My passion has always been weight lifting and high intensity cardio. Unfortunately, with age and a lifetime of improper work out techniques and programs, I began suffering one orthopedic injury after another about six years ago. During this time, I have undergone six orthopedic surgeries on multiple joints including both knees, hip, chest and shoulder. In 2020, I had three surgeries all within a span of six months. Needless to say, I was spending more time in physical therapy than in the gym. From April 2020 to April 2021, I had not worked out at all due to the severity of my injuries.
Read More
Working in the ER during the pandemic, dealing with chronic pain and injuries and unable to work out, my weight increased significantly, I felt like I had aged many years, and I truly questioned if I would ever be able to work out again let alone do other activities I love. I had a decision to make, allow my health continue to decline or seek help from professionals who knew how to think outside the box, help me heal and regain the strength, stamina, and conditioning I had lost.
Thankfully I had known Marc Tangeman for approximately three years as he was my teenage son's personal trainer/strength coach. I was always impressed with Marc's depth of knowledge, professionalism and alternative forms of training. I was able to witness first hand the progression my son made under Marc's tutelage. I met with Marc, went through my entire history and asked if he thought he could help me. Marc did not hesitate to say yes. I was hopeful but yet doubted my own ability to overcome all my injuries. On the first day of training with Marc, I expected to be pushed hard doing typical brutal work outs that most trainers utilize and end up crawling out of the gym unable to move for days. Instead, Marc spent the entire session asking in-depth questions of what I wanted to accomplish, understanding my pain and limitations, testing my flexibility and learning what I could and could not do. From there, Marc helped me set realistic goals and brought me along slowly but yet enough so that I saw weekly progressions. He not only trained me physically but also mentally helping me to gain confidence and overcome my fears of another injury. I have now been training with Marc for six months and I'm astonished at my results. I'm down 18 pounds and have gained a lot of muscle mass. My strength is now close to where I was at in my 20's and 30's. Before training with Marc, I never thought I would be able to even jog again. Now, Marc has me sprinting and jumping. My flexibility has increased tremendously and all my aches and pains have completely resolved. Best yet, I'm 7 months in with no injuries and I feel years younger. I'm a believer in Marc Tangeman and his ability to help any one over come significant disabilities and become the healthiest they can be. As a physician, I understand the importance of exercise and how it can help prevent many of the disease processes that ravage us as we age. Tangeman Training Systems can help you achieve your goals and become the healthiest you.
I've been working with Marc for over a year now, and the experience has been excellent. I first starting working with Marc as a moderately healthy 46 year old trying to resist the effects of age, stress, and a desk job. I was also fighting the after effects of a self-inflicted shoulder injury from improper weight lifting. Marc listened to what I wanted to get out of training and has helped me work to achieve those goals. His workouts are varied, interesting, challenging, and appropriate to my needs and abilities. He's always been willing and able to adapt to my specific needs, sometimes focusing an error that is causing me pain, or adapting an exercise I have trouble doing. He encourages me to maximum effort while also restraining me on those days I push a little too hard.
Read More
Since starting with Marc I've set new personal bests for bench, squat, deadlift and other movements, and remained completely injury free. I've learned how to perform the movements safely and correctly. Despite spending most of my time sitting at a desk, I have less pain and better range of motion than I've had in years. Best of all, my friends and family have noticed fewer inches and more muscles! The time I have spent with Marc has paid off in health benefits, and feeling better than I have in years.
If you are going to put this much time, sweat, and effort into your workout program, make sure you are getting the maximum payoff for your work. Marc is the trainer to work with to maximize your returns, keep you focused on your goals, recognize and work to overcome your limits, and keep you seeing results to drive your motivation.